eStatement Upgrade Coming Week of September 19th
The week of September 19th your eStatement experience will be upgraded to a more user friendly platform and you will be able to view your statements as digital versions of your printed statements.

Twenty-four months of prior statements will be available to you after conversion the week of September 19th. Going forward you will have a rolling seven years available to you.

Please download any statements that you may need further back than twenty-four months, before September 19th.

Should you need a statement, not accessible through the eStatement platform, please reach out to our contact center at 508-238-2007 or your local branch and they will be able to assist you.

Upon viewing your eStatements after the conversion, you may be asked to re-accept the Electronic Statement Agreement.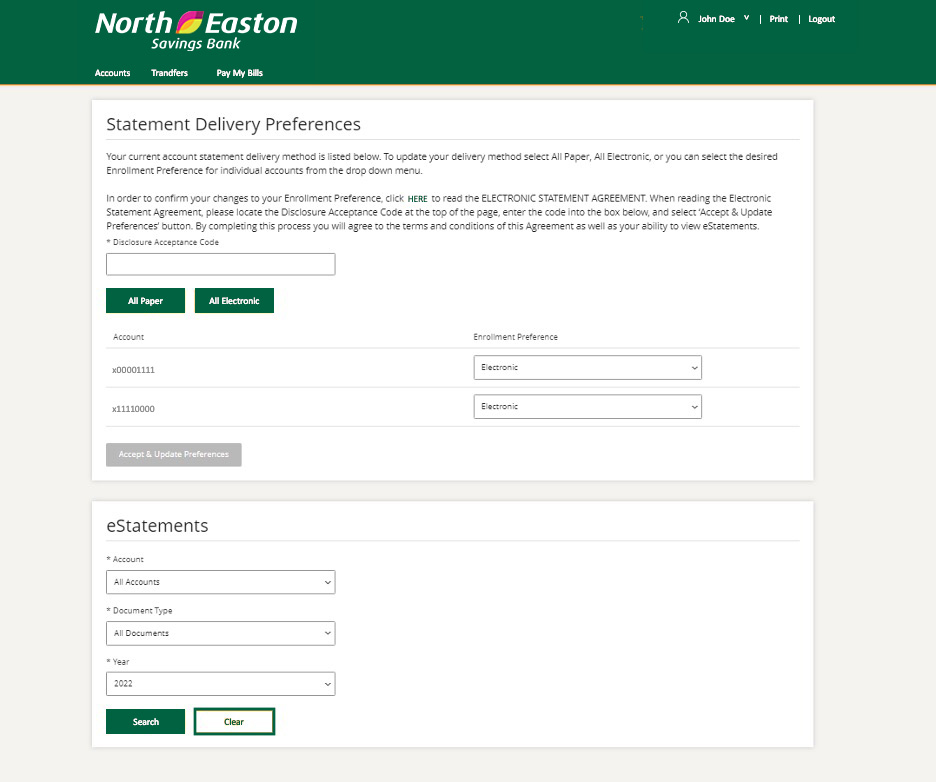 In order to confirm your changes to your Enrollment Preference you will need to click the link "HERE", as shown in the image below, to read the Electronic Statement Agreement. Please locate the Disclosure Acceptance Code at the top of the Agreement and enter it in the *Disclosure Acceptance Code box. You will then be able to click "Accept & Update Preferences".
As always, we are available to answer any questions you may have. Visit our contact page to chat with a banker, connect with a branch, or make an appointment at a time that is most convenient for you.

Thank you for choosing to bank local!