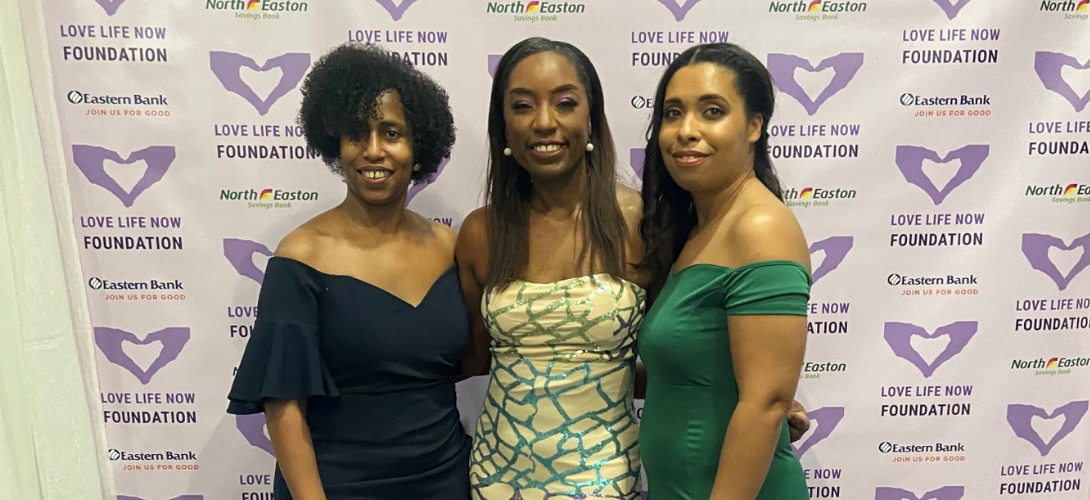 Love Life Now Foundation Gala
Love Life Now Foundation works tirelessly year-round to bring global awareness, education, and assistance to domestic violence victims. Continuing our support of the amazing work this organization does, the Bank was delighted to attend their 10th Annual White Ribbon Night Gala. The event carries on the mission of the White Ribbon Campaign, which began as a way to urge men to speak out on violence against women and featured several male speakers sharing their personal stories.
Aida Monteiro and Teresa Pina, pictured here, attended the event on behalf of the Bank. "Every woman in the room felt the heart of the male speakers, who each lost a female family member to domestic violence and are now using their voices to raise awareness," said Aida.