Educational Events
Non-Profit Partnerships
Local Donations
Request a Donation or Sponsorship
At North Easton Savings Bank, we support organizations that help our local communities thrive. If you're a local nonprofit organization looking to partner with North Easton Savings Bank, click the link below to fill out a request. To qualify, your organization should be a registered 501(c)(3) and 501(c)(6) within our service area.
Please allow a minimum of 30 days from the time of your request. If you have questions on your application or would like to inquire about the status, please contact us at donations@northeastonsavingsbank.com and a member of our team will be in touch.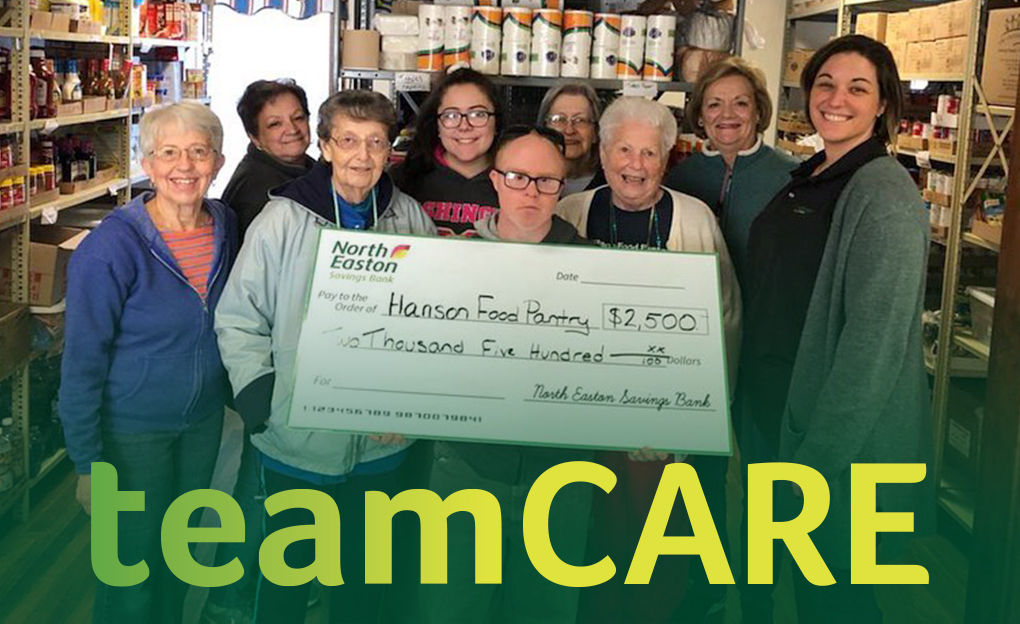 teamCare
The North Easton Savings Bank team is made up of a group of passionate individuals who strive to make a difference through fundraisers and volunteerism that support inspiring causes right in your communities. Be sure to follow us on social to see our team in action!