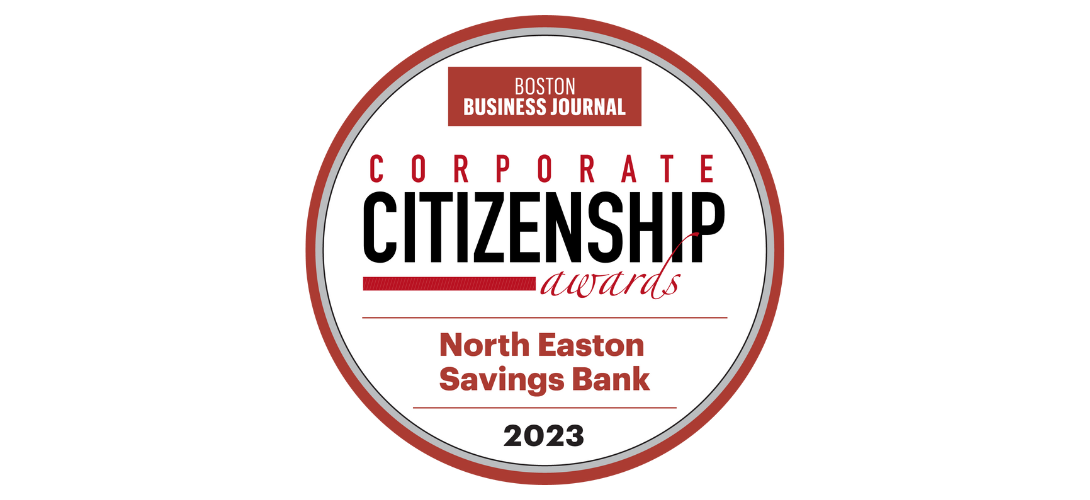 NESB Receives 2023 Corporate Citizenship Award
North Easton Savings Bank proudly announces that it has been ranked in the top 100 most charitable companies in Massachusetts by The Boston Business Journal, earning a 2023 Corporate Citizenship Award.
We want to thank our customers for choosing to bank local and providing us with the opportunity to expand our support each year. It's the partnerships that we have created locally that fuel our ability to give back year in and year out.
Inclusion in this list reinforces to us that we're doing the right things to help our community and neighbors thrive. Please take a moment to review the other winners and consider supporting these great corporate citizens here in our state.
The Business Journal annually publishes this list to showcase companies that promote and prioritize giving back to their communities.
This year 100 companies have qualified for the distinction by reporting at least $100,000 in cash contributions to Massachusetts-based charities last year as noted above. The honorees this year include companies from such industry sectors as financial and professional services, health care, technology, retail, and professional sports.