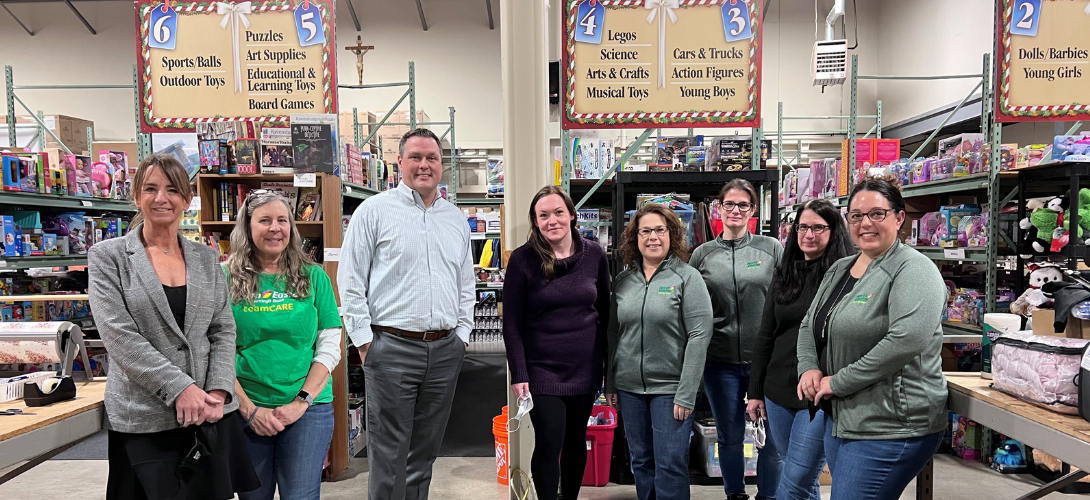 My Brother's Keeper Holiday Wrapping
My Brother's Keeper has been delivering holiday gifts to entire families – children, teens, and parents – for over 30 years. Continuing our decades long partnership with My Brother's Keeper, the Bank's employees were front and center volunteering over the course of three days in early December. In addition to holiday season giving, the Bank admires the work My Brother's Keeper does all year long, including delivering food and furniture to anyone in need in Southeastern Massachusetts. If you haven't already, please consider My Brother's Keeper or any of the myriad of local opportunities to support your neighbors this holiday season.
To learn about ways to give or request assistance, visit https://mybrotherskeeper.org/.