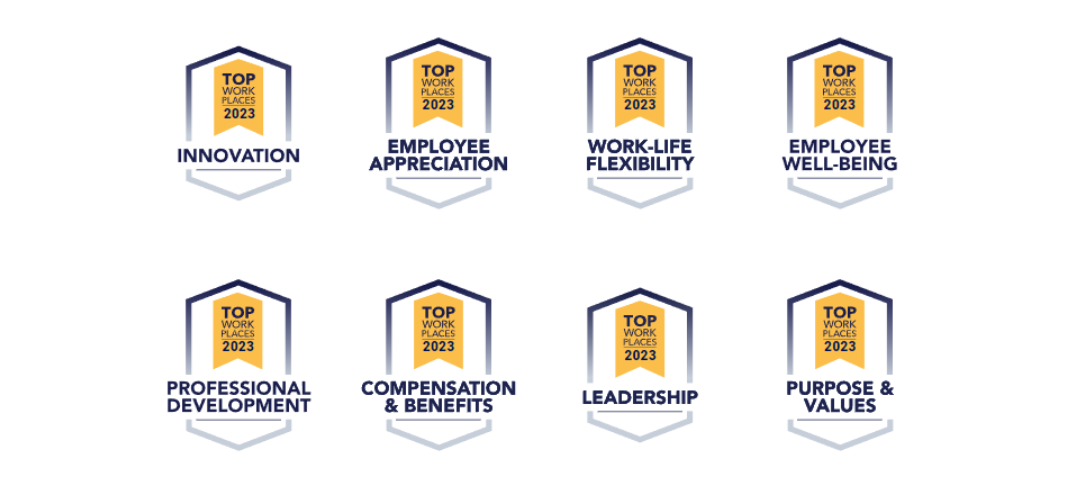 NESB Earns Top Workplace Culture Awards
We are excited to announce that North Easton Savings Bank has earned several 2023 Top Workplace Culture Excellence awards! These Culture Excellence awards specifically highlight areas the Bank has excelled in over the past year. The Bank's management team credits these award wins to consistent investments in employees, their benefits, and the focus on creating a healthy work/life balance.
The Bank has been recognized for Innovation, Work-Life Flexibility, Employee Well-Being, Employee Appreciation, Professional Development, Compensation & Benefits, Leadership, and Purpose & Values.
"Receiving these awards is an important achievement for the Bank," remarked Aileen Zec, Chief Operating Officer. She continued, "We have made it a priority to invest in our employees and strive to provide a fulfilling and engaging environment. We are grateful for our employees who support our mission by showing up every day to serve and support the local community."
As the Bank continues to grow, so does the need to add more talented local individuals to the team. Please consider supporting your community while furthering your career by joining NESB: Careers.