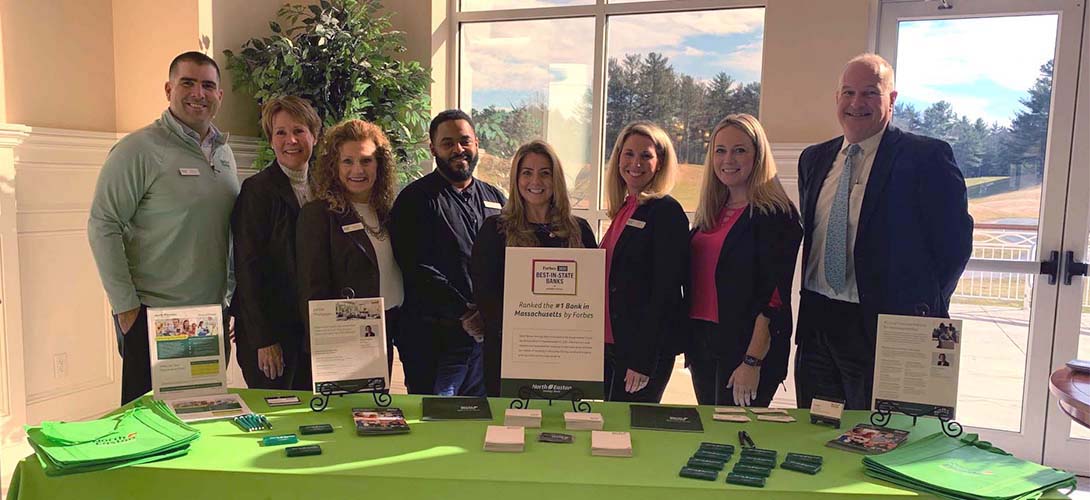 Plymouth Chamber Annual Meeting
The Plymouth team from North Easton Savings Bank enjoyed meeting with neighbors and local business partners while attending the Plymouth County Chamber of Commerce Annual Meeting on February 18th. Events like these are important for the team as connecting with likeminded community partners is at the core of the Bank's mission. The annual event recognizes outstanding contributions made by local businesses and community members, new and outgoing board members, and highlights what's to come this year.
During the Annual Meeting, awards were presented to area leaders including Kevin Hood from Hood Remodeling, Inc. for Business of the Year, Sandra Smith, Realtor - REMAX Real Estate Center for Ambassador of the Year, and Deborah Tanis from Cork + Table Kitchen and Bar received the Vinny deMacedo Small Business Grant Award.
North Easton Savings Bank is proud to be a sponsor of the Plymouth Area Chamber of Commerce and we strongly support its mission to serve not only local business, but the community at large.