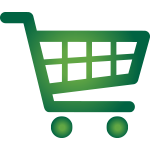 Shop
Shop in-store with your NESB Debit Mastercard®.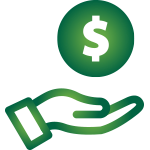 Earn
Earn 1 point for every $2.00 whenever you sign for a credit purchase.
Redeem
Simply register, track, and redeem your points at uChooseRewards.com.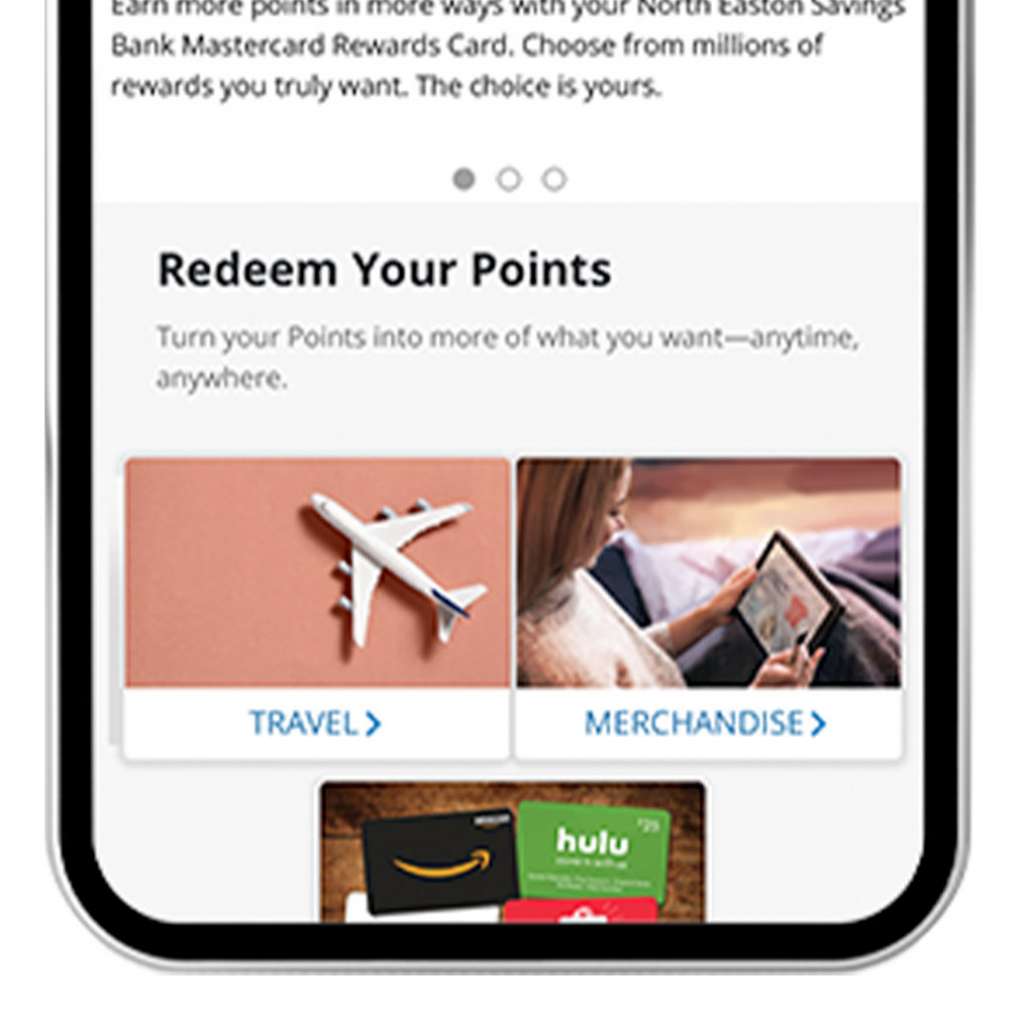 uChoose Rewards
Powered by uChoose Rewards, visit the link above or uChooseRewards.com to register your card today. Once registered, visit the uChooseRewards.com portal to view available rewards and redeem your points.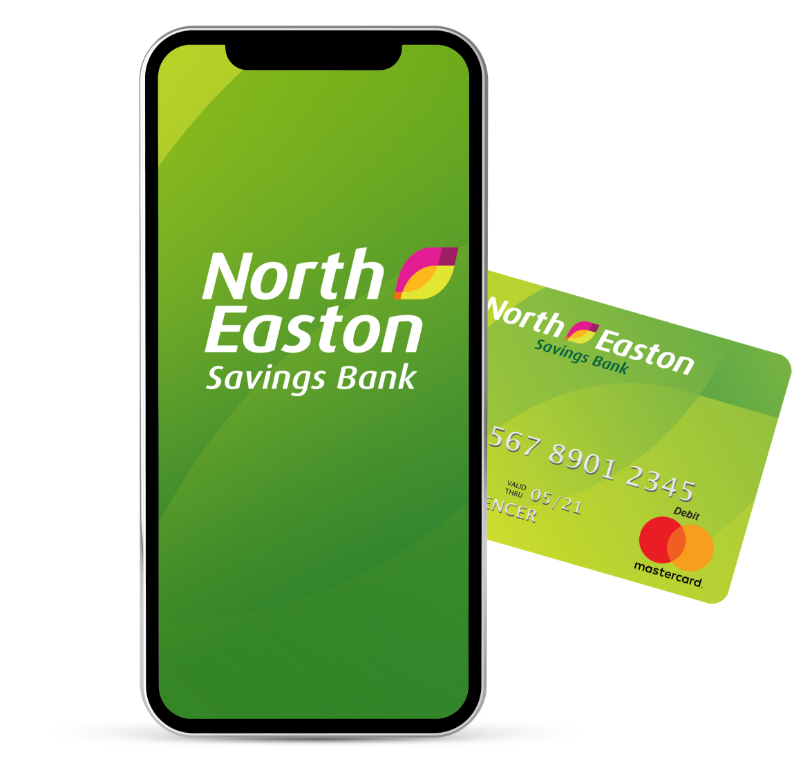 NESB Debit Mastercard®
Use your North Easton Savings Bank NESB Debit Mastercard® to start earning 1 point per $2.00 when you select "credit" and sign – wherever you shop!
It's a rewards program that earns you points every time you use your NESB Debit Mastercard and sign for your purchases. Redeem your points for any reward of your choice from a vast online catalog.
Visit uChooseRewards.com. Click the Register link (under New to uChoose Rewards) and follow the prompts to create your User ID and password.
You earn points every time you sign for your purchase, plus earn additional points for shopping at participating retailers, in-store or online through uChooseRewards.com.
We keep track of your points for you – just register at uChooseRewards.com and check your points balance anytime, right on the homepage!
Click here for more details on point expirations and redemption minimums.
It's your choice! You can choose from millions of options like merchandise, travel experiences and activities, event tickets, merchant gift cards and more.
Yes! All cards within an account automatically earn points together. In addition, if you have multiple cards with North Easton Savings Bank, you can link them together to earn rewards faster. Just log in at uChooseRewards.com, then visit the Preferences page and scroll down to learn how you can Link Another Account to your Program.
uChoose Rewards is a registered trademark of Fiserv, Inc. All other brand, product, and service names and logos are marks and/or trademarks of their respective owners.