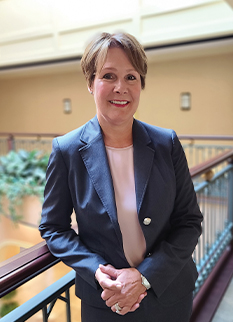 When it comes to finding the right lending solution for a customer, I think the most important thing I can do is listen. Each customer has a unique situation - different tolerance to risk, time frames, and objectives - that makes each lending opportunity different. By listening to their situation, I can determine the best lending solution fit for their needs and goals.
A little about me: I've worked in banking for over 25 years and I live locally. I've personally bought, constructed, and financed several homes in my life, so I understand the process from the customer side as well. I've been involved in several Community Initiatives outside of work, so I've gotten to know many different people, which is something that I really enjoy doing.
I'd love to speak with you about your homeownership goals and how I and North Easton Savings Bank can help you achieve them. I can be reached by phone at 781.523.4418 or by email at bgraveline@northeastonsavingsbank.com I'm available days, evenings, and some weekends. I am a Residential Lending Resource, so even if you just have questions, I'd be happy to talk with you.
Apply with Barbara Today!

Prequalification

Purchase

Refinance

Home Equity

Home Equity Loan
Contact Barbara A Graveline