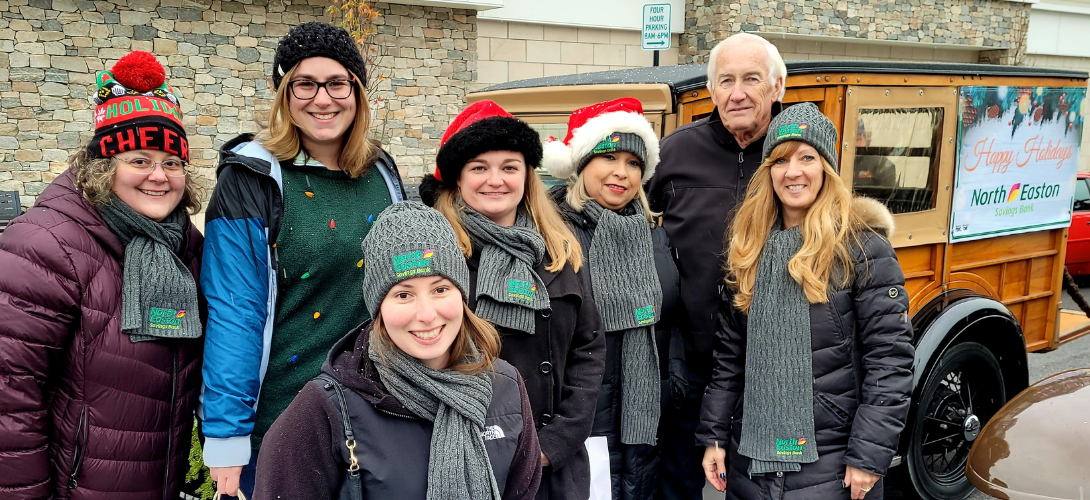 NESB Supports Local this Holiday
At NESB we look forward to this time of year and are grateful for the opportunity to participate in holiday festivities and giving happening throughout the communities we serve. As this region's community bank, we are honored to be involved, supporting, or leading so many impactful local initiatives. From holiday strolls to toy drives, to food pantry donations and decorating town centers; it is invigorating to witness and participate in all that our neighbors do for each other.
We kicked off the season seeing all the happy faces and familiar sites as we strolled through Mansfield and Easton during their holiday parades. Then headed over to My Brother's Keeper to wrap holiday gifts for area families in need.
We're closing out the season by making an additional donation of $10,000 to our local food pantries that need the extra support during the holidays. We're also giving another $12,000 combined to the Whitman Area Toy Drive, the Catholic Memorial Scholarship Program, the Pembroke High School Boosters, and the D2 State Championship winning Whitman Girls Soccer team.
It's because of your choice to bank local that we are able to support and invest in our communities all year long. We thank you for choosing to bank with us.